Site Index
Today's Free Bets
(This section requires
a simple free log-in)
Professional Portfolio
Professional Tools
Results Section
Blog/Newsletters
(This section requires
a simple free log-in)
Pro Betting Guide
(This section requires
a simple free log-in)
Miscellaneous
Professional Betting Advice and Strategy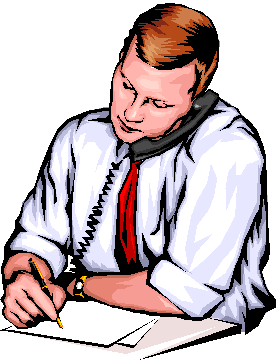 Welcome to cdsystems
by Steve Jones
Providing online advice since 2000
Professional horse racing bets
Horse racing systems
Professional sports bets
Guide to professional betting
Betting as an investment
Wednesday 26 October 2016
Notice Board: Latest News
25-Oct-16: An uphill 7f is ideal for Faintly and he stayed on strongly to win at Newcastle with Gold Beau completing a 23/1 Exacta.
Details
25-Oct-16: Jacob's Pillow is proving extremely difficult to win with. He finished runner-up for the fourth consecutive time at Catterick today. Details
24-Oct-16: Tricky Dicky, backed in from 6/1(r4) to 7/4, rewarded very heavy support with victory in the closing handicap at Redcar. Details
14-Oct-16: Please note: I am away 14-22 Oct incl. Our next bets will be for Sun 23 Oct.
13-Oct-16: Bring Back Charlie built on his recent c/d near-miss to go one better and take the closing handicap at Uttoxeter. Details
11-Oct-16: Best on uphill turf tracks, favourite Beverley Bullet didn't quite have the speed to reel in the winner on today's tight, flat Tapeta circuit. Details
10-Oct-16: Chelmsford favourite Cadland Lad, up in class after being beaten over c/d in lower grade, remains a maiden after eighteen attempts. Details
Follow the Progress of a Top Professional Investment Portfolio

Return: +955%

Return: +681%

Return: +65%

See detailed portfolio performance figures here
Winning Bets from cdsystems: October 2016
Tu 25
Daily Bargain
Faintly
Won 11.00 to 5.00
Tu 25
ProLays
Jacob's Pillow
2nd/11
Tu 25
System 82
Mazyoun
Won 1.13
Tu 25
Stableinsider
Whipphound
Won 7.00
Mo 24
Daily Bargain
Tricky Dicky
Won 7.00(r4) to 2.75
14-22
Short break: No bets
Th 13
Football
Atletico MG
Won 1.44
Th 13
ProBets
Bring Back Charlie
Won 4.00
Tu 11
Daily Bargain
Red Unico (nb)
Won 12.00(r4) to 8.00
Tu 11
ProLays
Beverley Bullet
2nd/11
Tu 11
Football
Hartberg
Won 1.40
Tu 11
NHConfidential
Le Martalin
Won 2.00 to 1.80
Mo 10
Football
Academica
Won 1.96
Mo 10
ProLays
Cadland Lad
3rd/6
Mo 10
System 82
Anieres Boy
Won 5.00
Su 9
Football
Deportivo Saprissa
Won 1.39
Su 9
ProLays
Battleroftheboyne
9th/13
Sa 8
Football
SV Lafnitz
Won 1.31
Sa 8
Scoop6
Island Vision
Won 12.00
Fr 7
Football
UCD
Won 1.67
Fr 7
Stableinsider
Robot Boy
Won 17.00 to 10.00
Fr 7
NHConfidential
Virgilio
Won 2.88 to 2.10
Fr 7
ProBet
Mrs Danvers
Won 3.50(r4) to 3.00
Th 6
Football
Internacional
Won 1.68
Th 6
Daily Bargain
Estrella Eria
Won 6.50(r4) to 4.50
Th 6
ProLays
Houston Dynimo
4th/8
We 5
ProLays
Pull The Chord
2nd/4
We 5
Football
Busan I'Park
Won 1.40
Tu 4
Daily Bargain
Upstaging (nb)
Won 6.50(r4) to 5.00
Tu 4
Stableinsider
Cryptic
Won 5.00(r4) to 2.88
Tu 4
NHConfidential
Monbeg Notorious
Won 2.50 to 1.73
Mo 3
ProLays
Sandgate
5th/12
Mo 3
NHConfidential
Return Flight
Won 3.50 to 2.10
Mo 3
Stableinsider
Blair House
Won 3.25
Su 2
Football
Panathinaikos
Won 1.40
Su 2
ProBets
Limato
Won 2.00(r4) to 1.80
Su 2
ProLays
The Happy Prince
9th/10
Sa 1
System 82
Perfectly Spirited
Won 5.50
Sa 1
Football
Crusaders
Won 1.40
Sa 1
Stableinsider
Alice Springs
Won 2.63
Sa 1
Scoop6
Newmarket 2.50: Fav
Won 6.50
Sa 1
Scoop6
Muffri'Ha
Won 6.50
Sa 1
Scoop6
Summer Chorus
Won 5.50
Winning Bets from cdsystems: September 2016
Fr 30
ProLays
Oriental Relation
7th/9
Fr 30
NHConfidential
Tickenwolf
Won 3.25(r4) to 3.00
Th 29
Football
Tachira
Won 1.37
We 28
Football
Al Ahly
Won 1.45
We 28
ProLays
Gracesome
2nd/13
We 28
Stableinsider
Dubai One
Won 2.25 to 1.80
We 28
NHConfidential
Germany Calling
Won 4.50(r4) to 2.50
Tu 27
Football
Cork City
Won 1.36
Tu 27
Daily Bargain
Equal Point (nb)
Won(dh) 10.00
Mo 26
Football
Dinamo Moscow
Won 1.40
Mo 26
ProLays
Moulin Rouge
2nd/15
Su 25
Football
Malmo
Won 1.30
Su 25
ProLays
Banditry
6th/8
Sa 24
ProLays
Musharrif
6th/10
Sa 24
Football
Leiston
Won 1.33
Sa 24
Scoop6
Spring Fling
Won 8.00
Sa 24
Scoop6
Best Of Days
Won 2.20
Fr 23
Football
Dundalk
Won 1.43
Fr 23
ProBets
Journey
Won 2.63(r4) to 2.38
Fr 23
ProLays
Forge
6th/6
Th 22
System 81
Iberica Road
Won 7.00
Th 22
ProBets
Cape Crystal
Won 3.50 to 2.75
Th 22
ProLays
Big Storm Coming
3rd/13
Th 22
Football
Deportivo Saprissa
Won 1.37
We 21
System 81
Assertive Agent
Won 8.00
We 21
Football
Saarbrucken
Won 1.40
Tu 20
Daily Bargain
Zipedeedodah (nb)
Won 11.00 to 7.00
Tu 20
ProLays
Denmead
3rd/10
Mo 19
Football
Cork City
Won 1.36
Mo 19
ProBets
Raven's Lady
Won 4.50(r4) to 2.25
Su 18
Daily Bargain
Kandahari
Won 5.50 to 4.00
Su 18
ProLays
On Your Max
2nd/7
Su 18
ProBets
Rekindling
Won 8.00
Sa 17
ProLays
Frangarry
9th/9
Sa 17
Football
Scunthorpe
Won 2.30
Sa 17
Scoop6
Cotai Glory
Won 3.50
Sa 17
Stableinsider
Morando
Won 4.33 to 4.00
Sa 17
Scoop6
Morando
Won 4.00
Fr 16
Football
Bochum
Won 2.20
Fr 16
ProLays
Melanna
4th/7
Fr 16
ProBets
Naval Warfare
Won 3.00
Th 15
ProLays
King's Wharf
4th/11
Th 15
NHConfidential
Garri Rua
Won 10.00
We 14
Stableinsider
So Di Mar
Won 2.38
Tu 13
ProBets
Machine Learner
Won 5.00 to 4.33
Tu 13
ProLays
Yulong Xiongba
4th/10
Mo 12
Football
Jong Ajax
Won 1.61
Su 11
ProLays
Zarak
4th/6
Sa 10
Scoop6
Khalidi
Won 3.50
Sa 10
ProLays
Toormore
7th/8
Sa 10
Scoop6
Breton Rock
Won 4.50
Sa 10
Scoop6
Captain Colby
Won 7.00
Sa 10
Daily Bargain
Captain Colby (nb)
Won 9.00(r4) to 7.00
Fr 9
Football
Bayern Munich
Won 1.33
Fr 9
Stableinsider
Sheikhzayedroad
Won 11.00(r4) to 4.33
Th 8
ProLays
Jack The Laird
5th/9
Th 8
NHConfidential
Simiel
Won 5.50(r4) to 4.00
Th 8
Football
Illichivets
Won 1.41
We 7
Football
Atletico MG
Won 1.53
Tu 6
NHConfidential
Baysbrown
Won 4.00(r4) to 2.63
Tu 6
ProBets
Kings Gift
Won 3.25 to 2.00
Tu 6
ProLays
You're Cool
10th/11
Mo 5
Football
Chelmsford
Won 2.95
Mo 5
ProLays
Almela
Won 2.00 to 1.73
Mo 5
ProLays
Soaring Spirits
3rd/6
Sa 3
Scoop6
Quiet Reflection
Won 4.50
Sa 3
NHConfidential
Sharp Rise
Won 6.00
Sa 3
ProLays
May Hay
2nd/5
Sa 3
ProBets
Commodore
Won 8.00 to 4.00
Sa 3
Stableinsider
Sir Dancealot
Won 3.75
Fr 2
ProLays
Sennockian Star
2nd/8
Th 1
ProLays
Infiniti
6th/9
Th 1
ProBet
Tonahutu
Won 4.50 to 3.00
© 2000 - 2016 Professional Betting Advice and Strategy from cdsystems
by Steve Jones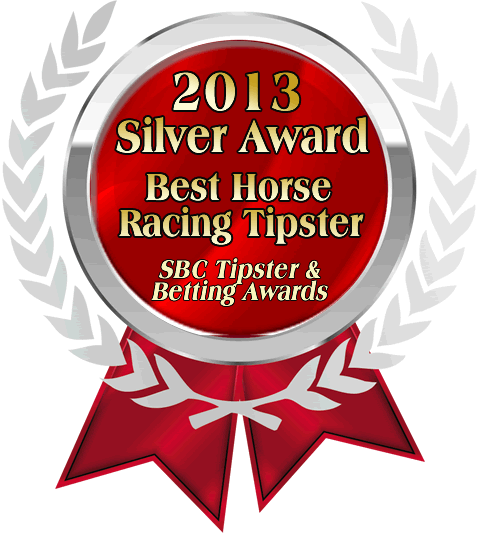 As voted by members of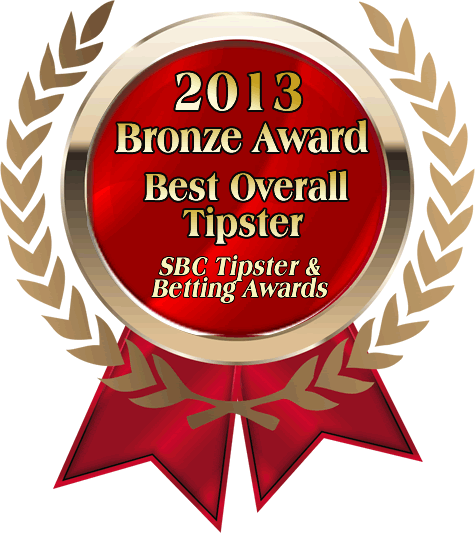 Never miss the
top early prices
All bets advised the evening before racing
---
Tue 25 October
Daily Bargain
Faintly
Won 10/1 to 4/1
+ Gold Beau (nb)
2nd 10/3
Exacta: £24.30
---
Tue 25 October
ProLays
Jacob's Pillow
Match 7.88
---
Mon 24 October
Daily Bargain
Tricky Dicky
Won 6/1(r4) to 7/4
---
14-22 October:
Short break: No bets
---
Thu 13 October
ProBets
Bring Back Charlie
Won 3/1
---
Tue 11 October
Daily Bargain
Red Unico (nb)
Won 11/1(r4) to 7/1
---
Tue 11 October
ProLays
Beverley Bullet
Match 5.22
---
Mon 10 October
ProLays
Cadland Lad
Match 3.02
---
Sun 9 October
ProLays
Battleroftheboyne
Match 7.59
---
Fri 7 October
ProBets
Mrs Danvers
Won 5/2(r4) to 2/1
---
Thu 6 October
Daily Bargain
Estrella Eria
Won 11/2(r4) to 7/2
+ Onehelluvatouch
2nd 5/1(r4) to 4/1
Exacta: £18.40
---
Thu 6 October
ProLays
Houston Dynimo
Match 6.60
---
Wed 5 October
ProLays
Pull The Chord
Match 4.11
---
Tue 4 October
Daily Bargain
Upstaging (nb)
Won 11/2(r4) to 4/1
---
Mon 3 October
ProLays
Sandgate
Match 7.00
---
Sun 2 October
ProBets
Limato
Won Evs(r4) to 4/5
---
Sun 2 October
ProLays
The Happy Prince
Match 7.00
---
Fri 30 September
ProLays
Oriental Relation
Match 8.00
---
Wed 28 September
ProLays
Gracesome
Match 8.72
---
Tue 27 September
Daily Bargain
Equal Point (nb)
Won(dh) 9/1
---
Mon 26 September
ProLays
Moulin Rouge
Match 7.46
---
Sun 25 September
ProLays
Banditry
Match 6.41
---
Sat 24 September
ProLays
Musharrif
Match 4.25
---
Fri 23 September
ProBets
Journey
Won 13/8(r4) to 11/8
---
Fri 23 September
ProLays
Forge
Match 6.63
---
Thu 22 September
ProBets
Cape Crystal
Won 5/2 to 7/4
---
Thu 22 September
ProLays
Big Storm Coming
Match 10.83
---
Tue 20 September
Daily Bargain
Zipedeedodah (nb)
Won 10/1 to 6/1
---
Tue 20 September
ProLays
Denmead
Match 4.17
---
Mon 19 September
ProBets
Raven's Lady
Won 7/2(r4) to 5/4
---
Sun 18 September
Daily Bargain
Kandahari
Won 9/2 to 3/1
---
Sun 18 September
ProBets
Rekindling
Won 7/1
---
Sun 18 September
ProLays
On Your Max
Match 6.79
---
Sat 17 September
ProLays
Frangarry
Match 3.75
---
Fri 16 September
ProBets
Naval Warfare
Won 2/1
---
Fri 16 September
ProLays
Melanna
Match 3.91
---
Thu 15 September
ProLays
King's Wharf
Match 3.75
---
Tue 13 September
ProBets
Machine Learner
Won 4/1 to 10/3
---
Tue 13 September
ProLays
Yulong Xiongba
Match 6.50
---
Sun 11 September
ProLays
Zarak
Match 4.04
---
Sat 10 September
Daily Bargain
Captain Colby (nb)
Won 8/1(r4) to 6/1
---
Sat 10 September
ProLays
Toormore
Match 6.85
---
Thu 8 September
ProLays
Jack The Laird
Match 6.17
---
Tue 6 September
ProBets
Kings Gift
Won 9/4 to Evs
---
Tue 6 September
ProLays
You're Cool
Match 12.28
---
Mon 5 September
ProBets
Almela
Won Evs to 8/11
---
Mon 5 September
ProLays
Soaring Spirits
Match 5.00
---
Sat 3 September
ProBets
Commodore
Won 7/1 to 3/1
---
Sat 3 September
ProLays
May Hay
Match 6.28
---
Fri 2 September
ProLays
Sennockian Star
Match 4.40
---
Thu 1 September
ProBets
Tonahutu
Won 7/2 to 2/1
---
Thu 1 September
ProLays
Infiniti
Match 4.30
---