Site Index
Today's Free Bets
(This section requires
a simple free log-in)
Scoop6 (Saturdays)
Professional Portfolio
Professional Tools
Results Section
Blog/Newsletters
(This section requires
a simple free log-in)
Pro Betting Guide
(This section requires
a simple free log-in)
Miscellaneous
Testimonials
Many thanks to the readers who have very kindly said the following:
Hi Steve, As an avid racing fan, just a quick mail to say what a great website, have spent many years reading material such as Alan Potts, Nick Mordin etc. and just thought Id drop you a quick mail to say what a well researched site you have. The pearls of wisdom are great reading. Alan
I've got to say that your website is probably the best, most informative site Iíve ever seen.
I'm not much of a horse man but after flicking through various sites just to see if there was any formulas, I somehow ended up on yours, and Iíve just got to say I've probably been looking at it for the last 3 hours. Excellent top marks mate.
Keep up the good work and good luck in the future. Chris
I downloaded the soccer stats spreadsheet and tried a few already played games, to see if it really works:
Mantova - Modena from the Italian Serie B had a 2.00 price at William Hill, I knew it had finished 2 - 0; after entering the stats in the spreadsheet (without considering the 2 - 0 result), it came out the game had a 'Best Bet' rating of 133.33, and the likely number of goals in that game was 2.25 !!!!
Rio Ave - Leiria from the Portuguese First Division had a 2.10 price at William Hill, I knew it had finished 1 - 2; after entering the stats in the spreadsheet (without considering the 1 - 2 result), it came out the game had a 'Best Bet' rating of - 32.31!!!, and the likely number of goals in that game was 2.75 !!!!!!!!
This is incredible, if anyone wants to win at soccer betting, they have got to use this software. Thank you, Steve, your work is magnificent. Please post my message at 'Testimonials', people have to hear this.
Andrei Taga, Bucharest, Romania
Hi Steve, I have just discovered your site and must say I am very impressed. I have had a quick look and it seems to be full of useful information aimed at helping the punter. I have been betting for sometime but without given much thought to methods etc. I will be using your site to try and achieve profit - fewer bets seem to be a good starting point. Nice to see someone doing something for nothing - well almost. Good work thanks. Phil
All my life Iíve been chasing rainbows. Decided to have a look at this message board and then on to cdsystems. What a site. Only been studying it for a few weeks. Yet I am so much wiser and richer. These guys on cdsystems are real pros. The money I have made on baseball as a result plus a wad on their horse tips. Most important though is that the site has taught me how to go about selecting bets with a chance. How to get value etc.
Thirty minutes studying their site can change your gambling life no end. Go have look for yourself. Devotee. Posted on message board
Hi Steve; Congrats on a brilliant month, I didn't back them all but I've had a nice time with a lot of them, thank you, cheques in the post for Monday best wishes Ken
If you follow the instructions and tips of this pro, you will make money. £100 a bet yields over £20k tax free p.a. Kit, posted on message board
I think your web service is really good. I'm also calling you on the value line, so I'm adding some revenue for you too. You are obviously from Lancs somewhere, so from one Lancastrian to another I just thought I'd say what I thought. Regards, Mike
I run The Perfect Tip tipping service but I always check the cdsystems website to see how they are doing. The reason? This website runs very similar to mine, whatever the result, win or lose, it is published promptly. No frills or graces and, most important, honesty. Rating 10 out of 10. Best wishes for the future. Dave, posted on message board
What a great bit of tipping you are different class cheers Steve. The bets are working well I love your info. Mark
Excellent site, best I have seen yet, very professional. Lesley
Steve, Congratulations on the 1st winner at Ascot. Great tipping.
Spoken to loads of people today and perused loads of websites and yours was the only one tipping the winner! I have taken a few others of your selections so I hope they are all as strong as the 1st!
Keep up the good work. I check on your site daily and you have made my day many times. Regards, Chris.
Hi Steve, Have followed your selections for this month very impressed.
Many thanks, Gary
Steve, Whatever you're doing... keep it up!
Cheers, Mark
Looking forward to a very prosperous future. Many thanks, and congratulations on amazing tipping. Can't fault you.
With Best Regards, M
cdsystems: Fantastic site offering numerous tips daily via different selection formats. Independent review
Hi Steve, A friend told me about your site. Having spent a good two hours going through it, I just had to email you and say -- it's brilliant!
I especially appreciate the Systems Archive. At long last, I believe it will help me make a profit! Very, very many thanks. Nigel
I have been scrutinising your systems pages on and off for several weeks now. I finally decided to take the plunge upon one of your simpler systems, (i.e. last time out winners returning quickly under a penalty). So far I am two out of two with this simple system.
Many thanks. Regards, H
There would seem to be a lot of punters who only think a tip is good if they pay for it. Right all who think that way here is a blinding offer. After one month of successful punting you send me £100. Only condition is you do not tell Steve J or anyone else about this offer. Selections can be found on the Steve J site, under sport, if you want to proof previous selections go to sports results Look for the ones in red. I think you will agree that this is the most consistent tipping you have ever saw. Please keep it quiet and donít forget to send me the dues after one month. HD. Posted on message board
I've been reading this message board for about a month or so now and Iím sure a lot of you will deny it, but I find it difficult to believe that many of you make any long term profits from horseracing. I agree with what most of you say about paid tipsters, most of who are just rank amateurs. Having said that I don't think many real professionals would give out their info for free.

SteveJ from the excellent CD site and the racing post tipsters (who are paid a fortune to provide their info and if they didn't work for the post they'd charge for it) are the only free sites Iíve come across on the internet that are worth considering, but if you follow most of the free tipsters like those that promote themselves on this message board and advise all kinds of bets every day then you've got no chance! Sure I can appreciate that these guys are trying their best and whatever but advising all kinds of bets every day is irresponsible and unprofessional.

I've been in racing a long time (over 30 years) and work for a very professional internet tipping service (that I won't mention because you'll accuse me of touting for business) and can assure you that the amount of time and money you need to be successful in this game will mean you have to pay if you want it. The problem is that there are so few people that are any good at this game that it's difficult to find. They do exist, but out of the 150 or so that are monitored each year only a handful are any good in the long run.

Hope this helps, M.B. Posted on message board
What a great move to go to super bets, you really are hitting top form. I find your summaries top draw. Keep up the great work, fantastic tipping. Mark
© 2000 - 2015 Professional Betting Advice and Strategy from cdsystems
by Steve Jones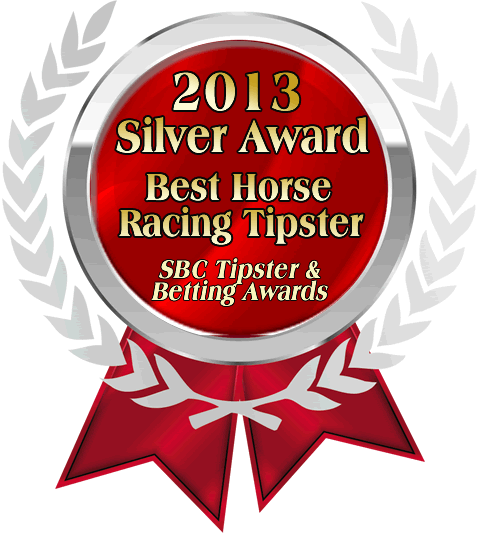 As voted by members of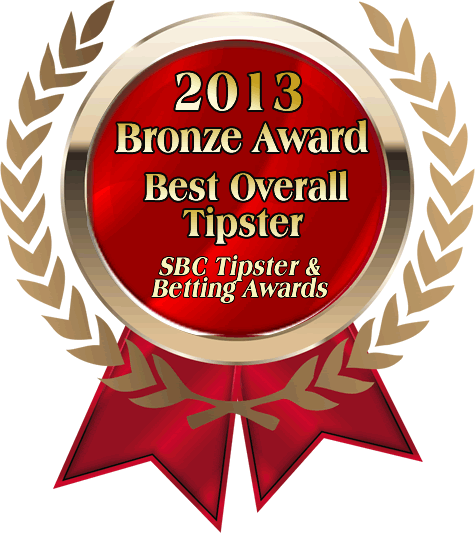 Never miss the
top early prices
All bets advised the evening before racing
---
Tue 17 Oct
ProLays
Viking Mistress
Match 3.98
---
Mon 16 Oct
Daily Bargain
Tawseef
Won 5/1(r4) to 2/1
---
Mon 16 Oct
ProLays
Dubka
Match 5.62
---
Sun 15 Oct
ProLays
Machine Learner
Match 5.97
---
Fri 13 Oct
ProLays
Massaat
Match 6.70
---
Wed 11 Oct
ProBets
Glendevon
Won 6/4 to 8/11
---
Wed 11 Oct
ProLays
Dougan
Match 7.07
---
Sat 7 Oct
ProLays
Alnasl
Match 8.70
---
Thu 5 Oct
ProLays
Tamayef
Match 3.08
---
Wed 4 Oct
ProBets
Ply
Won 5/4(r4) to 4/7
---
Tue 3 Oct
Daily Bargain
Hepplewhite (nb)
Won 10/1 to 9/1
---
Tue 3 Oct
ProLays
Essaka
Match 4.80
---
Mon 2 Oct
ProLays
Take A Break
Match 5.96
---
Sun 1 Oct
ProBets
Enable
Won 11/10 to 4/5
---
Sun 1 Oct
ProLays
Oasis Fantasy
Match 14.03
---
Fri 29 Sep
ProBets
Beat The Bank
Won 5/2(r4) to 11/8
---
Fri 29 Sep
ProLays
Lightening Quick
Match 5.39
---
Thu 28 Sep
ProBets
Ennjaaz
Won 5/4(r4) to 4/7
---
Thu 28 Sep
ProLays
Sayem
Match 7.20
---
Wed 27 Sep
ProBets
Corrosive
Won 9/2 to 11/8
---
Wed 27 Sep
ProLays
Bahamian Sunrise
Match 10.02
---
Tue 26 Sep
ProBet
Alternate Route
Won 15/8 to 13/8
---
Mon 25 Sep
ProLays
Intimately
Match 14.28
---
Sun 24 Sep
Daily Bargain
Vivas (nb)
Won 6/1 to 4/1
---
Sun 24 Sep
ProLays
Black Kettle
Match 5.00
---
Sat 23 Sep
Daily Bargain
Brorocco (nb)
Won 14/1(r4) to 8/1
---
Sat 23 Sep
ProBets
Kind Act
Won 11/8(r4) to 4/9
---
Thu 21 Sep
ProLays
Shaheen
Match 3.98
---
Wed 20 Sep
ProLays
D'bai
Match 2.85
---
Tue 19 Sep
ProLays
Jack Blane
Match 4.46
---
Mon 18 Sep
ProLays
Majestic Moon
Match 5.75
---
Sun 17 Sep
Daily Bargain
Give Em A Clump (nb)
Won 11/2 to 9/4
---
8-16 Sep incl.
Short break - no bets
---
Thu 7 Sep
ProLays
Break The Silence
Match 4.51
---
Wed 6 Sep
Daily Bargain
Ventura Blues
Won 6/1 to 11/4
+ Narjes (nb)
2nd(1/2l) 11/4
Exacta: £12.30
---
Mon 4 Sep
Daily Bargain
With Approval
Won 7/1(r4) to 10/3
+ De Vegas Kid (nb)
2nd(3/4l) 4/1(r4) to 9/4
Exacta: £12.10
---
Sun 3 Sep
ProLays
Myboyhenry
Match 2.61
---