Site Index
Today's Free Bets:
(This section requires
a simple free log-in)
Professional Tools:
Professional Bets:
Results Section:
Blog/Newsletters:
(This section requires
a simple free log-in)
Pro Betting Guide:
(This section requires
a simple free log-in)
Miscellaneous:
Professional Betting Advice and Strategy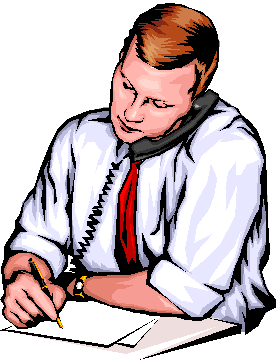 Welcome to cdsystems
by Steve Jones
Providing online advice since 2000
Professional horse racing bets
Horse racing systems
Professional sports bets
Guide to professional betting
Betting as an investment
Sunday 23 January 2022

Notice Board: Latest Highlights
22-Jan-22: Staying on in particularly game style, Royale Pagaille landed the Peter Marsh Handicap at Haydock for a second sucessive year.
Details
12-Jan-22: Progressive 4yo Trevolli landed a fourth success from his last five starts as he completed a second successive c/d win at Lingfield. Details
10-Jan-22: Back down in grade following a fine effort on Tapeta last time, progressive sprinter Ooh Is It scored comfortably at Wolverhampton. Details
08-Jan-22: Appreciating a drop in grade, Alablaq came from last to first in the home straight to win the opener at Lingfield. Details
07-Jan-22: Despite coming widest into the home straight, Daheer finished fastest of all to get up close home and win the opener at Wolverhampton. Details
05-Jan-22: Dropping down to 5f was a good move for Brushwork, who finished off his race strongly to score at Dundalk. Details
"...That is some record and to be running at a level stake Return on Investment of 43.5% over 739 bets is incredible" (Tipster Profit Report May 2019).
SEE THE 2020 SMART BETTING CLUB
REVIEW OF THE DAILY BARGAIN HERE
Follow the Progress of a Top Professional Investment Portfolio

Bank Growth: +923%

Bank Growth: +345%

See detailed portfolio performance figures here
Winning Bets from cdsystems: January 2022
Sa 22
ProBets
Royale Pagaille
Won 4.00 to 3.50
Sa 22
System 94
Celtic Art
Won 4.33
Sa 22
Scoop6
Royale Pagaille
Won 3.50
Sa 22
Football
Wigan
Won 1.35
Fr 21
Football
Volendam
Won 1.44
Th 20
Daily Bargain
Cephalus (nb)
Won 2.25 (SP 4.00)
Th 20
NHConfidential
Imphal
Won 3.00 to 1.91
Th 20
Football
Roma
Won 1.36
We 19
NHConfidential
Voice Of Calm
Won 3.75 (SP 4.50)
We 19
Stableinsider
Percy Willis
Won 4.00 (SP 5.00)
We 19
System 94
Dark Company
Won 3.25
Mo 17
ProLays
Precision Storm
4th/8
Mo 17
Football
Celtic
Won 1.36
Su 16
Stableinsider
Light Lily
Won 7.50(r4) (SP 8.00)
Sa 15
NHConfidential
Brave Seasca
Won 2.38 to 1.80
Sa 15
Scoop6
Stag Horn
Won 4.33
Sa 15
Football
Bayern Munich
Won 1.37
Fr 14
NHConfidential
Lime Drop
Won 2.38 (SP 2.50)
Th 13
Daily Bargain
Dubai Emperor (nb)
Won 8.00(r4) to 3.75
Th 13
ProLays
State Secretary
5th/5
Th 13
Stableinsider
Percy Willis
Won 3.75
Th 13
System 94
Whittle Le Woods
Won 2.00
We 12
ProBets
Trevolli
Won 2.50 to 2.00
We 12
ProLays
Sophosc
4th/4
We 12
Stableinsider
Mobarhin
Won 5.50 to 4.50
Tu 11
ProLays
Johnny Boom
9th/9
Tu 11
Football
Notts County
Won 1.48
Mo 10
ProBets
Ooh Is It
Won 5.50 to 2.38
Mo 10
NHConfidential
Dr T J Eckleburg
Won 2.00 to 1.73
Su 9
ProLays
Leap Abroad
2nd/9
Su 9
Football
Volendam
Won 1.36
Sa 8
ProBets
Alablaq
Won 4.00(r4) to 3.75
Sa 8
Daily Bargain
Killer Clown (nb)
Won 5.00 to 4.33
Sa 8
ProLays
Stolen Silver
3rd/6
Sa 8
Scoop6
Gunsight Ridge
Won 3.75
Sa 8
Scoop6
Another Crick
Won 7.00
Sa 8
Football
Real Madrid
Won 1.39
Fr 7
ProBets
Daheer
Won 4.00 to 3.50
Fr 7
Daily Bargain
Inevitable Outcome (nb)
Won 5.50 to 4.50
Th 6
Stableinsider
Society Red
Won 3.50 (SP 4.20)
Th 6
Football
Kuwait SC
Won 1.35
We 5
Daily Bargain
Brushwork
Won 6.00 to 4.33
We 5
Football
Barcelona
Won 1.34
Tu 4
Daily Bargain
Impeach (nb)
Won 13.00 (SP 15.00)
Tu 4
NHConfidential
Red Rookie
Won 2.75 to 2.38
Tu 4
Football
Wigan
Won 1.64
Mo 3
Football
Villarreal
Won 1.40
Su 2
ProBets
Ginto
Won 3.25 to 2.25
Su 2
Football
Atletico Madrid
Won 1.39
Sa 1
Stableinsider
Prop Forward
Won 4.33 to 3.75
Sa 1
Scoop6
L'Homme Presse
Won 2.75
Sa 1
Scoop6
Full Noise
Won 1.62
Sa 1
Scoop6
Poetic Music
Won 4.50
Winning Bets from cdsystems: December 2021
Fr 31
NHConfidential
Grand Turina
Won 2.50 to 2.38
Fr 31
System 93
Docpickedme
Won 8.00
Th 30
System 93
Irish Hill
Won 2.00
Th 30
System 93
Jungle Jack
Won 3.75
Th 30
Football
Man Utd
Won 1.43
We 29
Daily Bargain
Saint Palais (nb)
Won 5.50(r4) to 2.75
We 29
Stableinsider
The Bell Conductor
Won 3.50 to 2.88
We 29
NHConfidential
Zambella
Won 2.25 to 2.00
We 29
Football
Al-Duhail
Won 1.32
Tu 28
Football
Southport
Won 1.36
Mo 27
Stableinsider
Umm Hurair
Won 2.00 to 1.53
Mo 27
System 93
Midnight River
Won 3.00
Mo 27
System 93
Eclair D'Ainay
Won 5.00
Mo 27
System 93
Aasser
Won 1.57
Mo 27
Football
Folkestone
Won 1.49
Su 26
Stableinsider
Neat And Dandy
Won 2.63 to 2.50
Su 26
System 93
Fearless Angel
Won 1.91
Su 26
System 93
Demi Sang
Won 11.00
Su 26
Football
Ankaraguku
Won 1.31
Sa 25
Football
Galatasaray
Won 1.65
Fr 24
Football
Esteghlal Tehran
Won 1.38
Th 23
Football
Club Brugge
Won 1.35
We 22
Stableinsider
Haija
Won 2.25 to 1.91
We 22
System 93
Green Book
Won 1.33
We 22
System 93
Balco Coastal
Won 1.25
We 22
Football
Inter
Won 1.35
Tu 21
ProBets
Maywake
Won 3.00(r4) to 2.25
Tu 21
NHConfidential
On My Command
Won 2.38 to 2.20
Tu 21
Stableinsider
Masked Identity
Won 2.63 (SP 4.00)
Tu 21
System 93
On My Command
Won 2.20
Tu 21
Football
AZ Alkmaar
Won 1.44
Mo 20
ProBets
Umm Hurair
Won 2.00 (SP 2.50)
Mo 20
NHConfidential
Broadway Joe
Won 2.75 to 2.63
Mo 20
System 93
Set In Stone
Won 6.00
Mo 20
System 93
Hector's Here
Won 3.75
Su 19
System 93
Lelantos
Won 3.75
Su 19
Football
Porto
Won 1.36
Sa 18
Daily Bargain
Palmers Hill (nb)
Won 4.50
Sa 18
Scoop6
Palmers Hill
Won 4.50
Sa 18
Scoop6
Up For Parol
Won 3.50
Sa 18
Scoop6
Annsam
Won 8.00
Sa 18
System 93
Belacqua
Won 2.38
Sa 18
Football
Kings Lynn
Won 1.55
Fr 17
ProLays
Imperial Command
4th/5
Fr 17
System 93
Immortal Flame
Won 26.00
Fr 17
Football
Emmen
Won 1.45
Th 16
ProLays
Byford
2nd/5
Th 16
Football
AEK Athens
Won 1.52
We 15
ProBets
Silver Forever
Won 2.88 to 1.83
We 15
Daily Bargain
Mulgrave (nb)
Won 4.33 to 2.88
We 15
ProLays
Well Prepared
7th/10
We 15
System 93
Present Value
Won 4.00
We 15
Football
Celtic
Won 1.36
Tu 14
Daily Bargain
Harvest Day (nb)
Won 9.00(r4) to 4.33
Tu 14
System 93
Brorson
Won 1.30
Tu 14
Football
Anderlecht
Won 1.36
Mo 13
Daily Bargain
I See You Well (nb)
Won 8.00 to 7.50
Mo 13
ProBets
Hooflepuff
Won(FPP) 3.25 to 2.75
Mo 13
System 93
Tawtheef
Won 12.00
Mo 13
Football
Shandong Taishan
Won 1.33
Su 12
ProBets
Papa Tango Charly
Won 2.63 to 1.83
Su 12
Football
PSV Eindhoven
Won 1.38
Sa 11
Daily Bargain
Martello Sky
Won 6.50 to 4.33
Sa 11
ProLays
Spartan Fighter
2nd/12
Sa 11
Scoop6
Coole Cody
Won 13.00
Sa 11
Scoop6
Martello Sky
Won 4.33
Sa 11
Football
Fiorentina
Won 1.34
Fr 10
Daily Bargain
Diesel D'Allier (nb)
Won 6.00 (SP 7.00)
Fr 10
ProLays
Timeless Beauty
3rd/11
Fr 10
System 93
Wiseguy
Won 1.91
Th 9
ProBets
Pemberley
Won 5.00(r4) to 4.33
Th 9
Daily Bargain
Legende D'Art (nb)
Won 6.00 to 5.00
Th 9
System 93
Lupus Regem
Won 1.38
Th 9
System 93
Paso Doble
Won 1.80
Th 9
System 93
Antiphon
Won 2.75
Th 9
Football
Gent
Won 1.33
We 8
ProBets
Desert Emperor
Won 3.50 to 1.91
We 8
NHConfidential
Grand Turina
Won 5.50(r4) to 3.50
We 8
System 93
Swapped
Won 3.00
We 8
System 93
Shoot To Kill
Won 6.50
We 8
System 93
Edraak
Won 7.50
We 8
Football
Benfica
Won 1.34
Tu 7
ProBets
Dorisa Queen
Won 4.50 to 3.50
Tu 7
Football
PSG
Won 1.36
Mo 6
ProLays
Glamorous Force
8th/9
Mo 6
Football
Dnipro-1
Won 1.38
Su 5
NHConfidential
Top Bandit
Won 3.00 to 1.83
Su 5
Football
Mainz B
Won 1.35
Sa 4
ProLays
Larry
6th/10
Sa 4
System 93
No Risk Des Flos
Won 5.50
Sa 4
System 93
Crimson King
Won 11.00
Sa 4
Scoop6
Protektorat
Won 5.00
Sa 4
Scoop6
Tamar Bridge
Won 3.00
Sa 4
Football
Fylde
Won 1.33
Fr 3
ProLays
Desque De L'Isle
4th/9
Fr 3
System 93
Jungle Jack
Won 2.38
Fr 3
System 93
Forever Blessed
Won 1.44
Fr 3
System 93
Twisted Dreams
Won 3.00
Fr 3
Football
Deinze
Won 1.37
Th 2
System 93
Midnight Ginger
Won 9.50
Th 2
Football
Celtic
Won 1.44
We 1
Daily Bargain
Endured
Won 5.50 to 3.75
We 1
NHConfidential
A Different Kind
Won 2.88(r4) to 2.75
We 1
System 93
Amber Island
Won 6.00
We 1
System 93
United Front
Won 2.63
We 1
Football
Chelsea
Won 1.35
© 2000 - 2022 Professional Betting Advice and Strategy from cdsystems
by Steve Jones
---
WINNER:
OUTSTANDING
CONTRIBUTION
TO TIPPING 2018
Awarded by
---
BEST HORSE
RACING TIPSTER:
2021 Bronze Award
---
BEST HORSE
RACING TIPSTER:
2013 Silver Award
---
BEST OVERALL
TIPSTER:
2013 Bronze Award
---
As voted by
members of
---
SEE THE 2020
SMART BETTING CLUB
REVIEW OF THE
DAILY BARGAIN
---
Recent winning bets:
---
Sat 22 Jan
ProBets
Royale Pagaille
Won 3/1 to 5/2
---
Thu 20 Jan
Daily Bargain
Cephalus (nb)
Won 5/4 (SP 3/1)
+ Truely Aclaimed
2nd 9/2 to 5/2
Exacta: £6.40
---
Mon 17 Jan
ProLays
Precision Storm
Match 8.82
---
Thu 13 Jan
Daily Bargain
Dubai Emperor (nb)
Won 7/1(r4) to 11/4
---
Thu 13 Jan
ProLays
State Secretary
Match 5.70
---
Wed 12 Jan
ProBets
Trevolli
Won 6/4 to Evs
---
Wed 12 Jan
ProLays
Sophosc
Match 3.51
---
Tue 11 Jan
ProLays
Johnny Boom
Match 3.56
---
Mon 10 Jan
ProBets
Ooh Is It
Won 9/2 to 11/8
---
Sun 9 Jan
ProLays
Leap Abroad
Match 5.30
---
Sat 8 Jan
ProBets
Alablaq
Won 3/1(r4) to 11/4
---
Sat 8 Jan
Daily Bargain
Killer Clown (nb)
Won 4/1 to 10/3
---
Sat 8 Jan
ProLays
Stolen Silver
Match 3.59
---
Fri 7 Jan
ProBets
Daheer
Won 3/1 to 5/2
---
Fri 7 Jan
Daily Bargain
Inevitable O'come (nb)
Won 9/2 to 7/2
---
Wed 5 Jan
Daily Bargain
Brushwork
Won 5/1 to 10/3
---
Tue 4 Jan
Daily Bargain
Impeach (nb)
Won 12/1 (SP 14/1)
---
Sun 2 Jan
ProBets
Ginto
Won 9/4 to 5/4
---
Thu-Tue 23-28 Dec
No private service bets
during these dates
---
Wed 29 Dec
Daily Bargain
Saint Palais (nb)
Won 9/2(r4) to 7/4
---
23-28 Dec
No private bets
---
Tue 21 Dec
ProBets
Maywake
Won 2/1(r4) to 5/4
---
Mon 20 Dec
ProBets
Umm Hurair
Won Evs (SP 6/4)
---
Sat 18 Dec
Daily Bargain
Palmers Hill (nb)
Won 7/2
---
Fri 17 Dec
ProLays
Imperial Command
Match 3.76
---
Thu 16 Dec
ProLays
Byford
Match 5.57
---
Wed 15 Dec
ProBets
Silver Forever
Won 15/8 to 5/6
---
Wed 15 Dec
Daily Bargain
Mulgrave (nb)
Won 10/3 to 15/8
---
Wed 15 Dec
ProLays
Well Prepared
Match 6.11
---
Tue 14 Dec
Daily Bargain
Harvest Day (nb)
Won 8/1(r4) to 10/3
---
Mon 13 Dec
Daily Bargain
I See You Well (nb)
Won 7/1 to 13/2
---
Mon 13 Dec
ProBets
Hooflepuff
Won(FPP) 9/4 to 7/4
---
Sun 12 Dec
ProBets
Papa Tango Charly
Won 13/8 to 5/6
---
Sat 11 Dec
Daily Bargain
Martello Sky
Won 11/2 to 10/3
---
Sat 11 Dec
ProLays
Spartan Fighter
Match 7.00
---
Fri 10 Dec
Daily Bargain
Diesel D'Allier (nb)
Won 5/1 (SP 6/1)
---
Fri 10 Dec
ProLays
Timeless Beauty
Match 4.95
---
Thu 9 Dec
ProBets
Pemberley
Won 4/1(r4) to 10/3
---
Thu 9 Dec
Daily Bargain
Legende D'Art (nb)
Won 5/1 to 4/1
---
Wed 8 Dec
ProBets
Desert Emperor
Won 5/2 to 10/11
---