Site Index
Today's Free Bets:
(This section requires
a simple free log-in)
Professional Tools:
Professional Bets:
Results Section:
Blog/Newsletters:
(This section requires
a simple free log-in)
Pro Betting Guide:
(This section requires
a simple free log-in)
Miscellaneous:
Professional Betting Advice and Strategy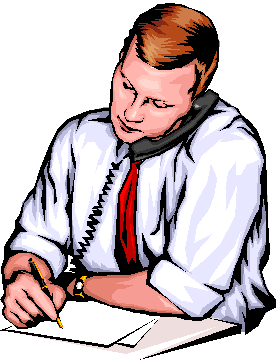 Welcome to cdsystems
by Steve Jones
Providing online advice since 2000
Professional horse racing bets
Horse racing systems
Professional sports bets
Guide to professional betting
Betting as an investment
Monday 28 November 2022

Latest Highlights
27-Nov-22: A confirmed specialist over 20f on soft ground, Zambella pulled well clear to win a Listed prize very easily at Carlisle.
Details
26-Nov-22: Progressive young chaser Amarillo Sky stayed on relentlessly down the home straight to take the finale at Newbury in style. Details
25-Nov-22: Unexposed 5yo Abuffalosoldier, 12/1 to 13/2, proved his stamina in no uncertain terms to land the stayers' handicap hurdle at Newbury. Details
19-Nov-22: Lightly-raced and progressive chaser Boothill follow-up his win at Newton Abbot with a Class 2 win at Ascot. Details
14-Nov-22: Backed into favourite for a stronger race last time, Documenting gained compensation with a strong finish to win at Wolverhampton. Details
"...That is some record and to be running at a level stake Return on Investment of 43.5% over 739 bets is incredible" (Tipster Profit Report May 2019).
SEE THE LATEST SMART BETTING CLUB
REVIEW OF THE DAILY BARGAIN HERE
Follow the Progress of a Top Professional Investment Portfolio

Bank Growth: +948%

Bank Growth: +504%

See detailed portfolio performance figures here
Winning Bets from cdsystems: November 2022
Su 27
ProBets
Zambella
Won 4.50 to 3.00
Su 27
ProLays
Malpas
2nd/6
Su 27
Football
Burton
Won 1.40
Sa 26
Daily Bargain
Zanza (nb)
Won 10.00(r4) to 6.50
Sa 26
ProBets
Amarillo Sky
Won 2.50(r4) to 2.38
Sa 26
ProLays
Theatre Glory
UR/7
Sa 26
Scoop6
Zanza
Won 6.50
Sa 26
Scoop6
First Street
Won 4.00
Sa 26
Scoop6
L'Homme Presse
Won 2.50
Sa 26
Scoop6
Newbury 2.30: Fav
Won 4.00
Sa 26
Scoop6
Amarillo Sky
Won 2.38
Sa 26
Football
Dartford
Won 1.32
Fr 25
Daily Bargain
Abuffalosoldier
Won 13.00 to 7.50
Fr 25
Football
Luckenwalde
Won 1.34
Th 24
System 95
Irish Hill
Won 2.75
Th 24
Football
Portugal
Won 1.41
Tu 22
Daily Bargain
Generous Day (nb)
Won 13.00 (SP 26.00)
Tu 22
Football
Henan Songshan L'men
Won 1.36
Mo 21
NHConfidential
Desque De L'Isle
Won 8.00(r4) to 3.25
Mo 21
Football
Beijing Guoan
Won 1.35
Sa 19
ProBets
Boothill
Won 5.50(r4) to 3.00
Sa 19
ProLays
The Menstone Gem
3rd/12
Sa 19
Stableinsider
Civil Law
Won 17.00 to 5.00
Sa 19
Scoop6
Boothill
Won 3.00
Sa 19
Scoop6
Fontaine Collonges
Won 4.50
Sa 19
Scoop6
Ascot 3.50: Fav
Won 2.25
Sa 19
Football
AFC Fylde
Won 1.34
Fr 18
ProLays
Nolton Cross
8th/12
Fr 18
Football
Offenbach
Won 1.33
Th 17
ProLays
Love Poems
4th/6
Th 17
Football
Dynamo Kyiv
Won 1.33
We 16
ProLays
Lipsink
8th/8
We 16
Football
Farense
Won 1.50
Tu 15
Stableinsider
King Of The South
Won 3.50(r4) to 2.75
Tu 15
Football
AFC Wimbledon
Won 1.36
Mo 14
Daily Bargain
Documenting
Won 8.00 to 3.75
Mo 14
ProLays
Cry Havoc
6th/8
Mo 14
Football
Millonarios
Won 1.55
Su 13
ProLays
Full Back
PU/11
Su 13
Football
Lille
Won 1.33
Sa 12
ProBets
Brazil
Won 2.38 (SP 2.88)
Sa 12
Scoop6
Summerghand
Won 3.00
Sa 12
Scoop6
Cheltenham 3.30: Fav
Won 3.00
Sa 12
Scoop6
Queens Gamble
Won 3.25
Sa 12
Football
Porto
Won 1.36
Fr 11
NHConfidential
Hermes Allen
Won 4.50 to 3.25
Fr 11
Football
Bayern Munich II
Won 1.33
Th 10
Football
Atletico Mineiro
Won 1.44
We 9
Football
Inter Milan
Won 1.33
Tu 8
Daily Bargain
Red Walls
Won 5.50(r4) to 3.00
Tu 8
Football
Zhejiang Pro
Won 1.44
Mo 7
ProLays
Unsung Hero
10th/11
Mo 7
Football
Fenerbahce
Won 1.37
Su 6
Football
Wrexham
Won 1.33
Sa 5
Stableinsider
Something Enticing
Won 9.00 (SP 10.00)
Sa 5
NHConfidential
Gunsight Ridge
Won 4.00 to 3.25
Sa 5
Scoop6
Something Enticing
Won 10.00
Sa 5
Scoop6
Zip
Won 5.00
Fr 4
ProLays
Hail Sezer
5th/12
Fr 4
Football
Sheff Wed
Won 1.33
Th 3
ProLays
Epic Express
8th/11
Th 3
Football
Fiorentina
Won 1.37
We 2
Football
Chelsea
Won 1.35
Tu 1
Football
Bayern Munich
Won 1.46
Winning Bets from cdsystems: October 2022
Mo 31
Daily Bargain
Belloccio
Won 13.00 (SP 17.00)
Mo 31
ProLays
Silverscape
3rd/10
Su 30
NHConfidential
Wor Verge
Won 6.00(r4) to 4.50
Su 30
Football
Besiktas
Won 1.37
Sa 29
ProLays
Sporting John
4th/6
Sa 29
Scoop6
Ladronne
Won 3.75
Fr 28
Daily Bargain
Canoodled
Won 8.00 to 7.00
Fr 28
ProLays
What's The Story
5th/9
Fr 28
Football
Genk
Won 1.40
Th 27
ProBets
Queen Aminatu
Won 5.00
Th 27
ProLays
Crystal Caprice
11th/12
Th 27
Football
Roma
Won 1.37
We 26
ProBets
Wayfinder
Won 3.50 to 2.50
We 26
Football
Hajduk Split
Won 1.40
Tu 25
ProBets
Music Society
Won 5.50(r4) to 4.33
Tu 25
Football
Wuhan Three Towns
Won 1.36
Mo 24
ProLays
Crazy Maisie
5th/12
Mo 24
NHConfidential
Big Changes
Won 2.20 (SP 2.25)
Mo 24
Football
AEK Athens
Won 1.42
Su 23
ProLays
Colonial Empire
2nd/8
Sa 22
ProLays
Al Ameen
2nd/11
Sa 22
Scoop6
Knight
Won 11.00
Sa 22
Scoop6
Cheltenham 3.50: Fav
Won 3.25
Sa 22
Football
Gefle
Won 1.33
Th 20
Football
Arsenal
Won 1.55
We 19
Daily Bargain
Don't Tell Claire
Won 12.00 to 4.50
We 19
ProBets
Castle Way
Won 5.00(r4) to 4.00
We 19
Football
Celtic
Won 1.33
Tu 18
NHConfidential
Red Happy
Won 4.33 to 3.25
Tu 18
Stableinsider
At Liberty
Won 2.75 to 2.50
Tu 18
Football
RB Leipzig
Won 1.35
Mo 17
ProLays
Universal Island
3rd/6
Mo 17
Stableinsider
Magical Effect
Won 11.00 to 6.50
Mo 17
NHConfidential
Harry's Hottie
10.00(r4) to 9.50
Mo 17
Football
AEK Larnaca
Won 1.47
Sa 15
ProBets
Trueshan
Won 2.88 to 2.38
Sa 15
ProLays
Soi Dao
6th/6
Sa 15
Stableinsider
Kinross
Won 7.00 to 4.00
Sa 15
NHConfidential
Harbour Lake
Won 2.75
Sa 15
Scoop6
Trueshan
Won 2.38
Sa 15
Scoop6
Kinross
Won 4.00
Sa 15
Scoop6
Emily Upjohn
Won 4.00
Sa 15
Football
Dagenham & Redbridge
Won 1.33
Fr 14
ProLays
Perfect Soldier
6th/11
Th 13
ProLays
Bonita B
4th/7
Th 13
Stableinsider
Parikarma
Won 4.00(r4) to 2.50
Th 13
Football
Union Berlin
Won 1.37
We 12
ProLays
Badri
4th/7
We 12
System 95
Fast Response
Won 4.50
We 12
Football
Liverpool
Won 1.39
Tu 11
Stableinsider
Satanic Moon
Won 8.00 to 5.50
Mo 10
Stableinsider
Queenlet
Won 3.75 to 3.25
Mo 10
Football
Instituto
Won 1.33
Su 9
ProLays
Saratoga Gold
4th/8
Su 9
Football
Boca Juniors
Won 1.31
Sa 8
Stableinsider
Silver Knott
Won 3.50 (SP 5.00)
Sa 8
Scoop6
Alflaila
Won 3.50
Fr 7
Daily Bargain
Substantial (nb)
Won 12.00 to 8.00
Fr 7
ProLays
Astral Beau
2nd/19
Fr 7
Stableinsider
Post Impressionist
Won 9.00 to 7.00
Fr 7
NHConfidential
Some Chaos
Won 6.00(r4) to 3.50
Th 6
ProLays
Cluain Aodha
2nd/9
Th 6
Stableinsider
Tamarama
Won 5.00 to 3.50
Th 6
Football
Fenerbahce
Won 1.39
We 5
ProLays
Minella Voucher
4th/7
We 5
NHConfidential
Bempton Cliffs
Won 5.00 to 2.75
Tu 4
ProBets
Just Fine
Won 3.75 (SP 4.33)
Tu 4
ProLays
Noble Mark
3rd/9
Tu 4
Stableinsider
Dulla Bhatti
Won 5.00 to 4.33
Tu 4
Football
Ipswich
Won 1.38
Mo 3
Daily Bargain
Shandy Star
Won 11.00 to 7.00
Mo 3
ProLays
Flat White
3rd/9
Mo 3
Football
Breidablik
Won 1.50
Su 2
Daily Bargain
Alpinista (nb)
Won 6.00 to 4.50
Su 2
NHConfidential
Gold Des Bois
Won 3.25 to 2.50
Su 2
Football
Man City
Won 1.39
Sa 1
ProBets
Cold Case
5.00(r4) to 2.38
Sa 1
ProLays
Champagne Court
4th/6
Sa 1
Scoop6
Cold Case
Won 2.38
Sa 1
Scoop6
Rohaan
Won 4.00
Sa 1
Scoop6
Amichi
Won 3.50
Sa 1
Football
Liepaja
Won 1.31
© 2000 - 2022 Professional Betting Advice and Strategy from cdsystems
by Steve Jones
---
WINNER:
OUTSTANDING
CONTRIBUTION
TO TIPPING 2018
Awarded by
---
BEST HORSE
RACING TIPSTER:
2021 Bronze Award
---
BEST HORSE
RACING TIPSTER:
2013 Silver Award
---
BEST OVERALL
TIPSTER:
2013 Bronze Award
---
As voted by
members of
---
SEE THE 2020
SMART BETTING CLUB
REVIEW OF THE
DAILY BARGAIN
---
Recent winning bets:
---
Sun 27 Nov
ProBets
Zambella
Won 7/2 to 2/1
---
Sun 27 Nov
ProLays
Malpas
Match 8.60
---
Sat 26 Nov
Daily Bargain
Zanza (nb)
Won 9/1(r4) to 11/2
---
Sat 26 Nov
ProBets
Amarillo Sky
Won 6/4(r4) to 11/8
---
Sat 26 Nov
ProLays
Theatre Glory
Match 5.40
---
Fri 25 Nov
Daily Bargain
Abuffalosoldier
Won 12/1 to 13/2
---
Tue 22 Nov
Daily Bargain
Generous Day (nb)
Won 12/1 (SP 25/1)
---
Sat 19 Nov
ProBets
Boothill
Won 9/2(r4) to 2/1
---
Sat 19 Nov
ProLays
The Menstone Gem
Match 7.00
---
Fri 18 Nov
ProLays
Nolton Cross
Match 9.20
---
Thu 17 Nov
ProLays
Love Poems
Match 2.62
---
Wed 16 Nov
ProLays
Lipsink
Match 8.83
---
Mon 14 Nov
Daily Bargain
Documenting
Won 7/1 to 11/4
---
Mon 14 Nov
ProLays
Cry Havoc
Match 10.82
---
Sun 13 Nov
ProLays
Full Back
Match 2.98
---
Sat 12 Nov
ProBets
Brazil
Won 11/8 (SP 15/8)
---
Tue 8 Nov
Daily Bargain
Red Walls
Won 9/2(r4) to 2/1
---
Mon 7 Nov
ProLays
Unsung Hero
Match 4.62
---
Fri 4 Nov
ProLays
Hail Sezer
Match 3.41
---
Thu 1 Nov
ProLays
Epic Express
Match 6.40
---
Mon 31 Oct
Daily Bargain
Belloccio
Won 12/1 (SP 16/1)
---
Mon 31 Oct
ProLays
Silverscape
Match 6.09
---
Sat 29 Oct
ProLays
Sporting John
Match 3.00
---
Fri 28 Oct
Daily Bargain
Canoodled
Won 7/1 to 6/1
---
Fri 28 Oct
ProLays
What's The Story
Match 7.08
---
Thu 27 Oct
ProBets
Queen Aminatu
Won 4/1
---
Thu 27 Oct
ProLays
Crystal Caprice
Match 3.34
---
Wed 26 Oct
ProBets
Wayfinder
Won 5/2 to 6/4
---
Tue 25 Oct
ProBets
Music Society
Won 9/2(r4) to 10/3
---
Mon 24 Oct
ProLays
Crazy Maisie
Match 5.73
---
Sun 23 Oct
ProLays
Colonial Empire
Match 9.25
---
Sat 22 Oct
ProLays
Al Ameen
Match 8.00
---
Wed 19 Oct
Daily Bargain
Don't Tell Claire
Won 11/1 to 7/2
+ Light Of Peace (nb)
2nd 15/8 to 13/8
Exacta: £17.30
---
Wed 19 Oct
ProBets
Castle Way
Won 4/1(r4) to 3/1
---
Mon 17 Oct
ProLays
Universal Island
Match 5.20
---
Sat 15 Oct
ProBets
Trueshan
Won 15/8 to 11/8
---