Site Index
Today's Free Bets:
Professional Tools:
Professional Bets:
Results Section:
Blog/Newsletters
Pro Betting Guide:
Miscellaneous:
Professional Betting Advice and Strategy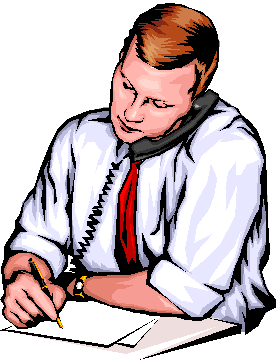 Welcome to cdsystems
by Steve Jones
Providing online advice since 2000
Professional horse racing bets
Horse racing systems
Professional sports bets
Guide to professional betting
Betting as an investment
Saturday 9 December 2023

Latest Highlights
08-Dec-23: Despite being hampered by a loose horse, Stay Away Fay stayed on very strongly up the hill to win at Sandown.
Details
07-Dec-23: Course and distance specialist Riot came through with his trademark power-packed finish to get up close home at Chelmsford. Details
02-Dec-23: Jumping well in the closing stages, Elixir De Nutz, kept on willingly to beat the odds-on fav and win the closing handicap at Newbury. Details
29-Nov-23: Progressive staying chaser Hipop Des Ongrais followed up his recent Fontwell win with another strong-staying effort at Hereford. Details
28-Nov-23: Today's drop back in trip was ideal for Contre Ordre and he kept on strongly to win at Sedgefield. Details
"...That is some record and to be running at a level stake Return on Investment of 43.5% over 739 bets is incredible" (Tipster Profit Report May 2019).
Follow the Progress of a Top Professional Investment Portfolio

Bank Growth: +948%

Bank Growth: +743%

See detailed portfolio performance figures here
Winning Bets from cdsystems: December 2023
Fr 8
ProBets
Stay Away Fay
Won 2.10 to 1.73
Fr 8
ProLays
Huelgoat
8th/10
Th 7
Daily Bargain
Riot
Won 8.50 to 6.00
Th 7
ProLays
Band Of Steel
3rd/13
Th 7
Football
Union St Gilloise
Won 1.40
We 6
Football
Ried
Won 1.40
Tu 5
Stableinsider
Talis Evolvere
Won 4.00(r4) to 2.10
Mo 4
Football
AEK Athens
Won 1.40
Su 3
ProLays
Call The Tune
PU/18
Su 3
Football
Wrexham
Won 1.44
Sa 2
ProBets
Elixir De Nutz
Won 7.00(r4) to 5.50
Sa 2
Scoop6
Elixir De Nutx
Won 5.50
Fr 1
ProLays
Ramo
8th/12
Fr 1
NHConfidential
Djelo
Won 3.25 to 2.88
Winning Bets from cdsystems: November 2023
Th 30
ProLays
Inis Oirr
2nd/10
Th 30
Football
Bayer Leverkusen
Won 1.37
We 29
ProBets
Hipop Des Ongrais
Won 4.00 to 3.25
We 29
NHConfidential
Urawa Red Diamonds
Won 1.44
Tu 28
Daily Bargain
Contre Ordre
Won 8.00(r4) to 5.00
Tu 28
NHConfidential
Zuckerberg
Won 4.50 to 4.00
Mo 27
NHConfidential
Destroytheevidence
Won 2.75 to 2.20
Mo 27
Football
Benevento
Won 1.40
Su 26
ProBets
Danton
Won 3.75 to 2.50
Su 26
NHConfidential
Enjoy Your Life
Won 3.25 to 2.75
Sa 25
ProBets
Star Of Lady M
Won 3.75(r4) to 2.20
Sa 25
Scoop6
Park Annonciade
Won 4.00
Sa 25
Scoop6
Blueking D'Oroux
Won 5.00
Sa 25
Scoop6
Parc D'Amour
Won 2.88
Sa 25
Scoop6
Famous Bridge
Won 3.25
Sa 25
Football
Salzburg
Won 1.40
Fr 24
NHConfidential
Gin Coco
Won 2.38
Th 23
ProLays
Chillingham
2nd/10
Th 23
Stableinsider
Clearpoint
Won 4.00 to 2.63
Th 23
NHConfidential
Pilsdon Pen
Won 13.00 to 5.50
Th 23
Football
Deportivo Saprissa
Won 1.40
We 22
ProBets
Georges Saint
Won 3.50(r4) to 2.88
We 22
NHConfidential
Thomas Darby
Won 6.00 to 4.50
Tu 21
NHConfidential
Git Maker
Won 3.25
Tu 21
Football
Qatar
Won 1.40
Mo 20
NHConfidential
Saligo Bay
Won 4.00 to 1.83
Mo 20
Football
Montserrat
Won 1.44
Su 19
ProLays
Onlyamatteroftime
RO/15
Su 19
Football
UCAM Murcia
Won 1.33
Sa 18
NHConfidential
Bob Olinger
Won 3.25(r4) to 2.88
Sa 18
Scoop6
Burdett Road
Won 3.25
Sa 18
Scoop6
Star Star
Won 5.00
Sa 18
Scoop6
Springwell Bay
Won 3.13
Sa 18
System 97
Roberto Escobarr
Won 2.85
Fr 17
Daily Bargain
Triple Trade (nb)
Won 5.50 to 4.33
Fr 17
ProLays
Ballybreeze
UR/11
Th 16
Daily Bargain
Riot (nb)
Won 4.50(r4) (SP 5.00(r4))
Th 16
NHConfidential
El Jefe
Won 2.88 to 2.50
Th 16
Stableinsider
Montecristo Gold
Won 4.33 (SP 5.00)
Th 16
Football
Montenegro
Won 1.36
We 15
Football
DR Congo
Won 1.45
Tu 14
ProLays
Fifty Ball
3rd/5
Tu 14
Football
Blackpool
Won 1.46
Mo 13
ProBets
Le Ligerian
Won 6.00(r4) (SP 7.00)
Su 12
Daily Bargain
Xcitations
Won 9.00 to 5.50
Su 12
ProBets
Good Boy Bobby
Won 4.00(r4) to 2.25
Su 12
ProLays
Legendary Day
6th/10
Su 12
Football
IFK Goteborg
Won 1.40
Sa 11
Scoop6
Blackjack Magic
Won 6.00
Sa 11
Football
Man Utd
Won 1.35
Fr 10
Daily Bargain
Bella Kopella (nb)
Won 5.00 (SP 6.00)
Fr 10
ProLays
Bedford Flyer
7th/9
Fr 10
Football
SonderjyskE
Won 1.40
Th 9
NHConfidential
Brentford Hope
Won 2.88 (SP 3.75)
Th 9
Football
Gent
Won 1.35
1-8
Site closed for maintenance
We 1
Football
Antwerp
Won 1.30
Su 1
Football
Fenerbahce
Won 1.33
© 2000 - 2023 Professional Betting Advice and Strategy from cdsystems
by Steve Jones
---
WINNER:
OUTSTANDING
CONTRIBUTION
TO TIPPING 2018
Awarded by
---
BEST HORSE
RACING TIPSTER:
2021 Bronze Award
---
BEST HORSE
RACING TIPSTER:
2013 Silver Award
---
BEST OVERALL
TIPSTER:
2013 Bronze Award
---
As voted by
members of
---
Recent winning bets:
---
Fri 8 Dec
ProBets
Stay Away Fay
Won 11/10 to 8/11
---
Fri 8 Dec
ProLays
Huelgoat
Match 8.69
---
Thu 7 Dec
Daily Bargain
Riot
Won 15/2 to 5/1
---
Thu 7 Dec
ProLays
Band Of Steel
Match 6.20
---
Sun 3 Dec
ProLays
Call The Tune
Match 5.07
---
Sat 2 Dec
ProBets
Elixir De Nutz
Won 6/1(r4) to 9/2
---
Fri 1 Dec
ProLays
Ramo
Match 5.84
---
Thu 30 Nov
ProLays
Inis Oirr
Match 4.98
---
Wed 29 Nov
ProBets
Hipop Des Ongrais
Won 3/1 to 9/4
---
Tue 28 Nov
Daily Bargain
Contre Ordre
Won 7/1(r4) to 4/1
---
Sun 26 Nov
ProBets
Danton
Won 11/4 to 6/4
---
Sat 25 Nov
ProBets
Star Of Lady M
Won 11/4(r4) to 6/5
---
Thu 23 Nov
ProLays
Chillingham
Match 5.24
---
Wed 22 Nov
ProBets
Georges Saint
Won 5/2(r4) to 15/8
---
Sun 19 Nov
ProLays
Onlyamatteroftime
Match 6.16
---
Fri 17 Nov
Daily Bargain
Triple Trade (nb)
Won 9/2 to 10/3
---
Fri 17 Nov
ProLays
Ballybreeze
Match 5.25
---
Thu 16 Nov
Daily Bargain
Riot (nb)
Won 7/2(r4) (SP 4/1(r4))
---
Tue 14 Nov
ProLays
Fifty Ball
Match 9.40
---
Mon 13 Nov
ProBet
Le Ligerian
Won 5/1(r4) (SP 6/1)
---
Sun 12 Nov
Daily Bargain
Xcitations
Won 8/1 to 9/2
---
Sun 12 Nov
ProBets
Good Boy Bobby
Won 3/1(r4) to 5/4
---